MOT Testing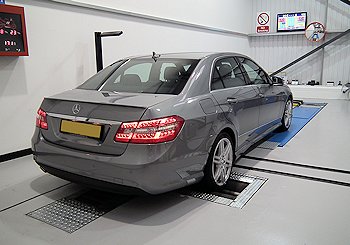 Leyden Car Centre is one of the longest established and highly respected MOT testing stations in Stevenage.
An MOT is a legal requirement for your vehicle once it is over 3 years old, to ensure it meets minimum safety requirements. Without a valid MOT your car insurance and road tax are not valid and there's a chance your vehicle may not be roadworthy. So it is very important that your MOT is always in date and you book your next test before your current certificate expires. In fact, you can have your MOT with Leyden Car Centre up to one month before the end of your current MOT certificate so effectively get a certificate valid for up to 13 months.
We pass thousands of MOT's per year on Cars, 4x4s, and light commercial vehicles up to 3.5 tonnes.
Our aim is to have you leave with a PASS!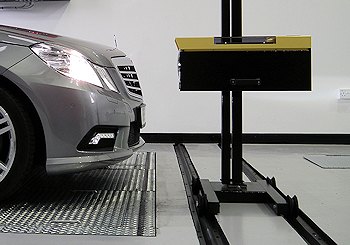 But if the worst should happen and your vehicle should fail we are fully equipped to carry out any repairs to all makes and models.
Should your vehicle fail on something minor like headlamp aim or blocked windscreen washers we will usually be able to rectify the problem at little or no extra cost.
Many MOT stations will not offer this type of service, some will even send you away with a failure certificate and then charge you again when you return for a retest. At Leyden Car Centre our aim is to have you leave with a pass certificate. If your vehicle does fail we offer a completely free retest as long as you bring the vehicle back (or have it repaired with us) within 14 days.
Free reminder service
So you don't forget your MOT we offer a free reminder service, and will send out a notification in plenty of time the next year. Just remember to leave your contact details at the MOT office.
Our facilities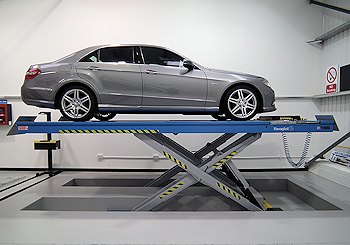 We run a state-of-the-art one man MOT test lane, and pride ourselves in having a clean working environment where your vehicle will be treated with the utmost respect. We use the latest equipment including a recessed ramp to allow access for vehicles with low ground clearance, a scissor lift with built-in shaker plates and turn plates, beam tester, automated brake tester, and Crypton emissions tester.
Did you know that you can buy your road tax online once you get your MOT?